📣 ❗❗️️ Daca subtitrarea nu porneste automat, apasati pe butonul CC de player si selectati limba (Romanian sau English).
📣 ❗❗️️ Daca solutia de mai sus nu functioneaza, va rugam sa ne scrieti pe e-mail la 📩 contact@filme-seriale.eu 📬.
Vezi Online: Anchetă medicală – Medical Police (2020), serial online subtitrat în Română: 1x9
Urmărește acum episodul: Real Heavy Hitter
Data apariției la acest episod: Jan. 10, 2020
Lola and Owen return to Childrens Hospital to recover a crucial laptop, but they must contend with attendees of the swanky desk auction to do so.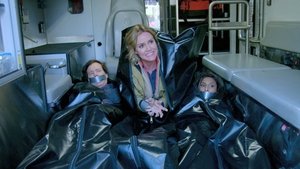 📌 Episoade disponibile Online