📣 ❗❗️️ Daca subtitrarea nu porneste automat, apasati pe butonul CC de player si selectati limba (Romanian sau English).
📣 ❗❗️️ Daca solutia de mai sus nu functioneaza, va rugam sa ne scrieti pe e-mail la 📩 contact@filme-seriale.eu 📬.
Vezi Online: Serial Online: The Sandman (2022), serial online subtitrat în Română: 1x10
Urmărește acum episodul: Lost Hearts
Data apariției la acest episod: Aug. 05, 2022
As the Dream vortex grows more powerful and the walls between the realms weaken, Rose must make a difficult choice. Morpheus confronts The Corinthian.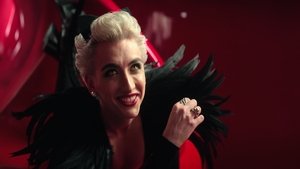 📌 Episoade disponibile Online